Künstlerpuppe Dr. Benjamin Crow
01.2015.
Dr. Benjamin Crow
Anthropomorphic Unique Handmade Furry Art Doll OOAK
Description:
Approximately 12,6 inch (32cm) tall standing.
100% Hand made!
! The head, feet are hardened clay and could be damaged if mishandled or dropped on the floor !
- A mobile collectible toy
- Glass eyes
- I make Polymer Clay parts thoroughly.
- I use fake fur from Germany, which is used for creating professional stuffed toys.
- Movable paws are made using threads with buttons.
- The pattern i build their own.
- The toy is made of artificial fur and natural velvet.
- Filled with tiny clumps fabric.
- Painted in acrylic parts (such as nails, noses) i fixed with varnish
- The costume is sewn according to a special pattern of woolen fabric.
SOLD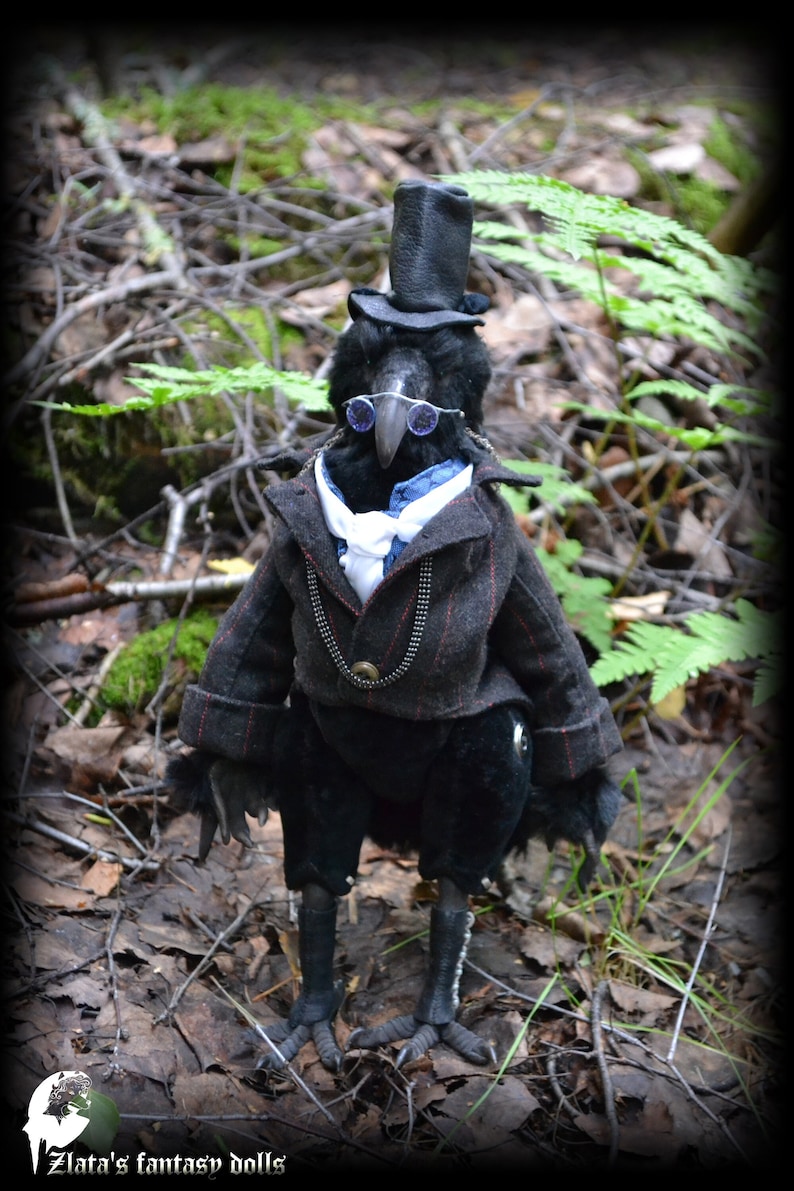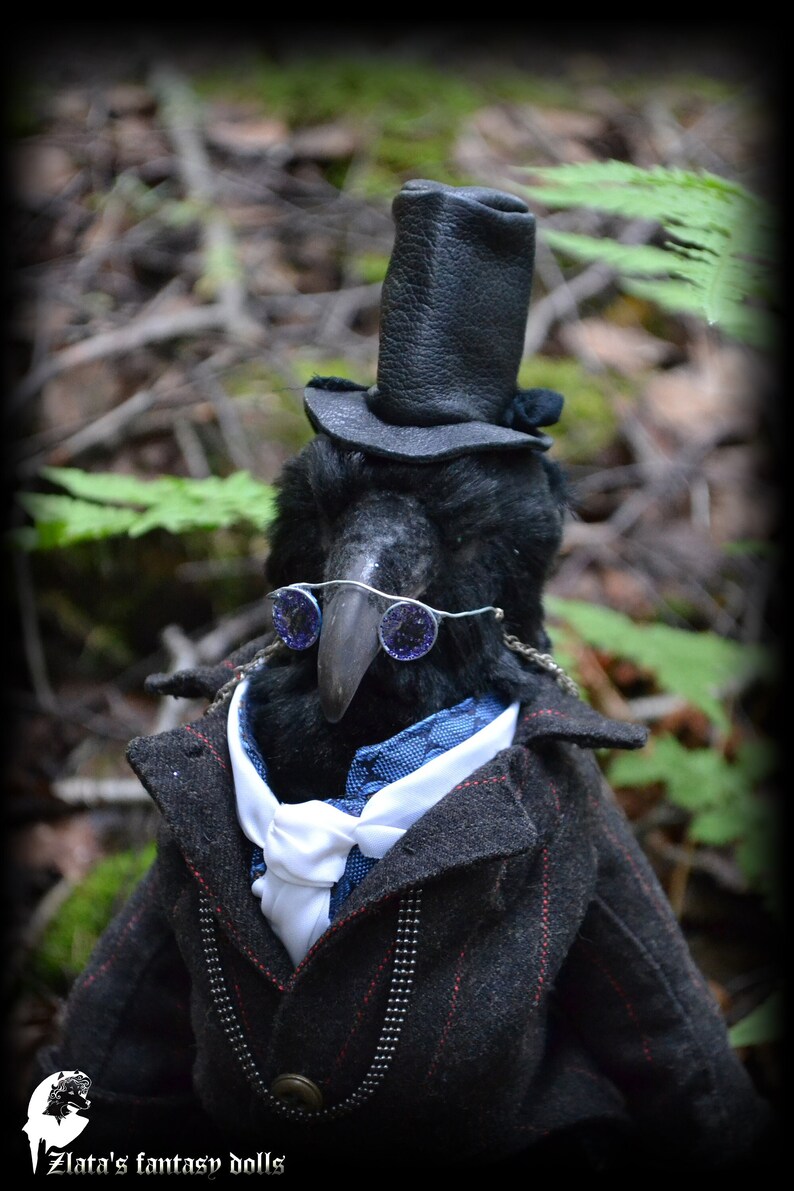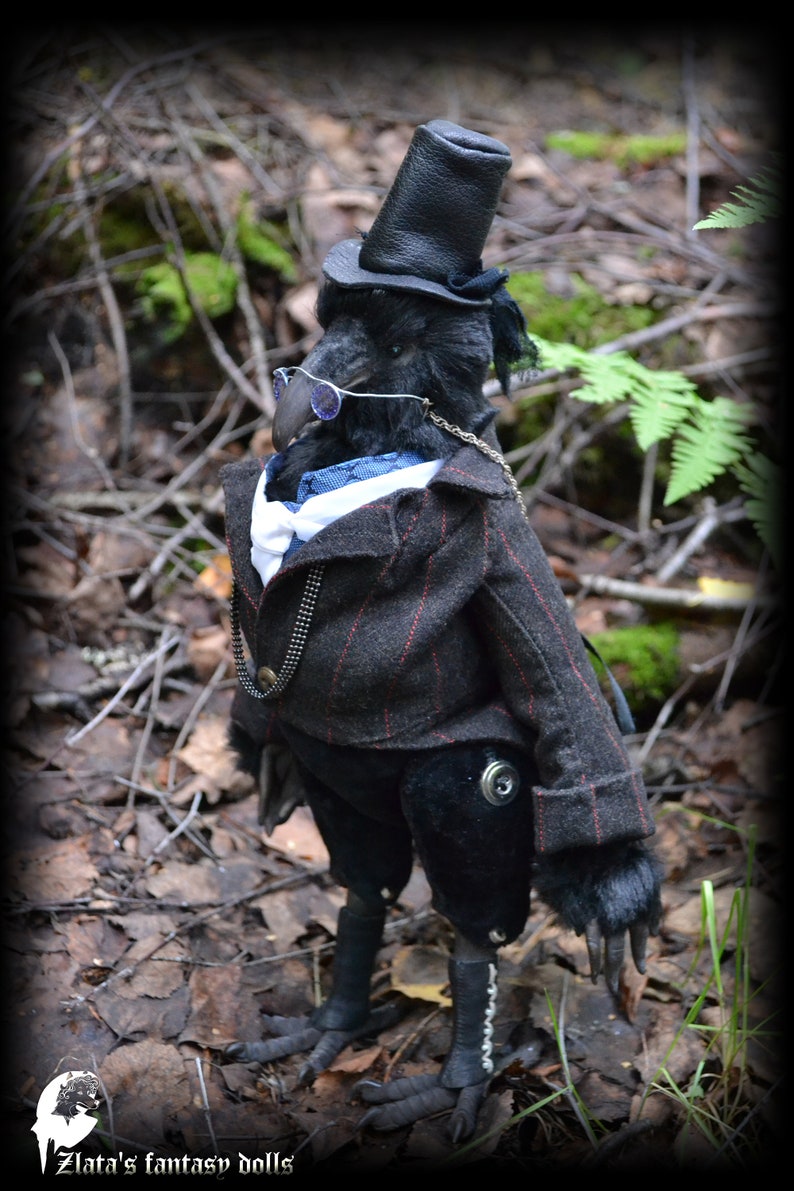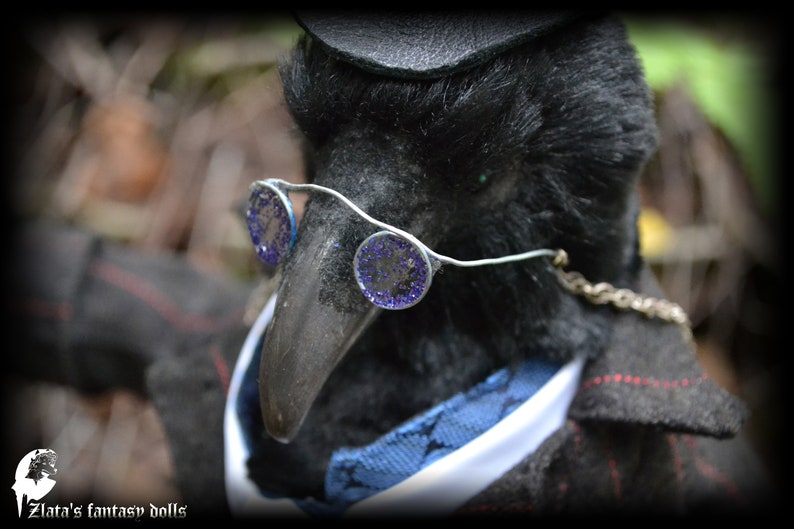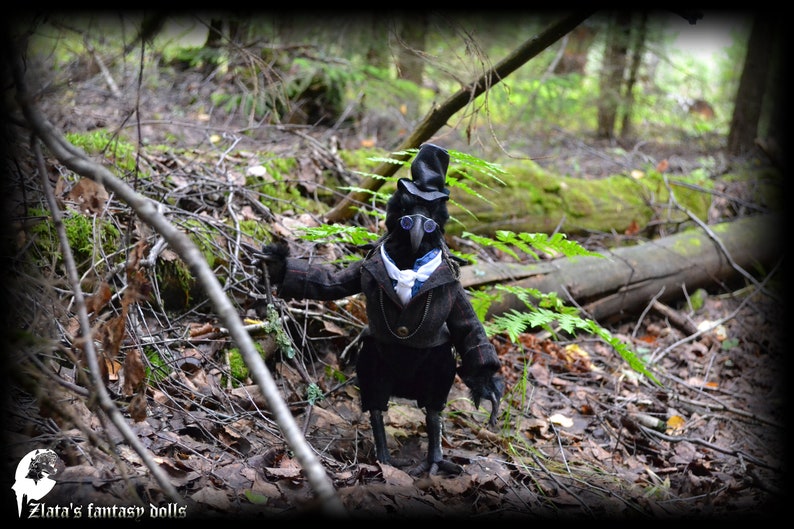 See also other Anthropomorphic Dolls (Click on the photo):
-----------------------------------